Module 1: Understanding and raising self-awareness of digital competence among educators and students
In order to help educators and students enhance their ability to effectively engage in digital education, an important first step for any strategy is to provide both groups with ways of gaining self-awareness of their digital competence levels and enable them to reflect on their weaknesses and strengths. 
A number of general digital competence frameworks have been developed over the last few years with the aim of identifying the knowledge, skills and attitudes that all individuals need for life and active participation in societies where digital technologies play an increasingly important role. An example of this is the DigComp 2.1 Framework (Carretero et al. 2017), created by the European Commission's Joint Research Centre.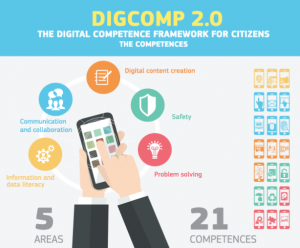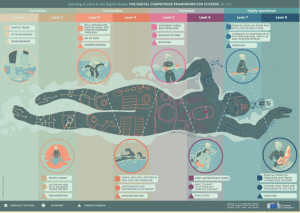 Moreover, frameworks like DigCompEdu (Redecker & Punie 2017) have been specifically devised for educational settings, focusing on the competences that educators and students need in order to successfully engage in digital teaching and learning. Another example is Jisc's Digital Capabilities Framework (Beetham 2017).